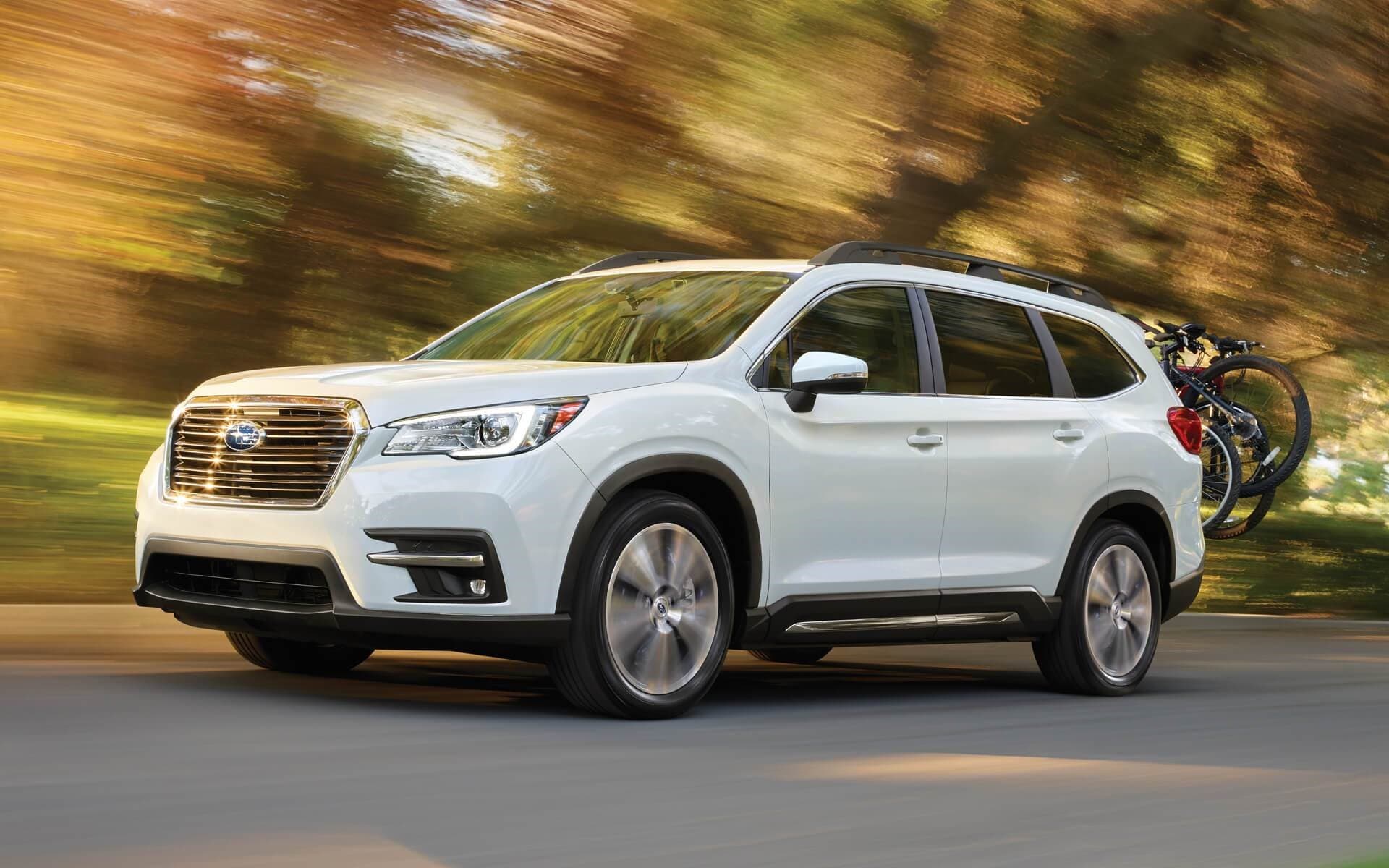 There is certainly no shortage of SUVs and crossovers available on the market. For customers looking for their perfect midsize SUV, the Subaru Ascent keeps finding its way to the top of the list.
The exterior of the Ascent has evolved. It now has a style that's less boxy and more rounded out. It's a vehicle that can handle anything but doesn't look like a vehicle that's about to drive off the road and into rough terrain at any moment.
Subaru heard the cries of their customers and designed the Ascent to meet the needs of families. The interior of the Ascent is spacious enough to hold 8 passengers comfortably. With three rows of seats, there's plenty of space. This is the ideal vehicle for families transporting kids to sports games. There's more than enough room for the players and all of their gear.
The interior of the Ascent is also a dream for those who want to remain connected while on the road. The tech setup in the vehicle allows for easy connectivity. Eight USB ports make it easy to hook up everyone riding along.
Going along with the family-friendly theme of the Ascent, Subaru upgraded safety features as well. Consumers and others in the industry took notice. The brand has taken home numerous awards as a Top Safety Pick. The SUV has performed well in crash tests. Forward collision prevention technology gives the driver a warning before making contact, providing enough time to come to a complete stop.
While the Ascent is great for families driving the kids to soccer practice, don't think that Subaru has skimped on the overall driving experience. When you get behind the wheel, you'll feel all the power and control you want from an SUV. With a turbo engine and precision steering, you'll enjoy every minute of driving the Ascent. 
Be sure to come to our dealership in Bloomington and browse our full selection of Subarus for sale. Come in Monday through Friday from 9 am to 8 pm and Saturday from 9 am to 7 pm, or give us a call at 888-672-0958 with any questions you might have.
Ascent Blog
Hours
Monday

9:00am - 8:00pm

Tuesday

9:00am - 8:00pm

Wednesday

9:00am - 8:00pm

Thursday

9:00am - 8:00pm

Friday

9:00am - 7:00pm

Saturday

9:00am - 6:00pm

Sunday

Closed