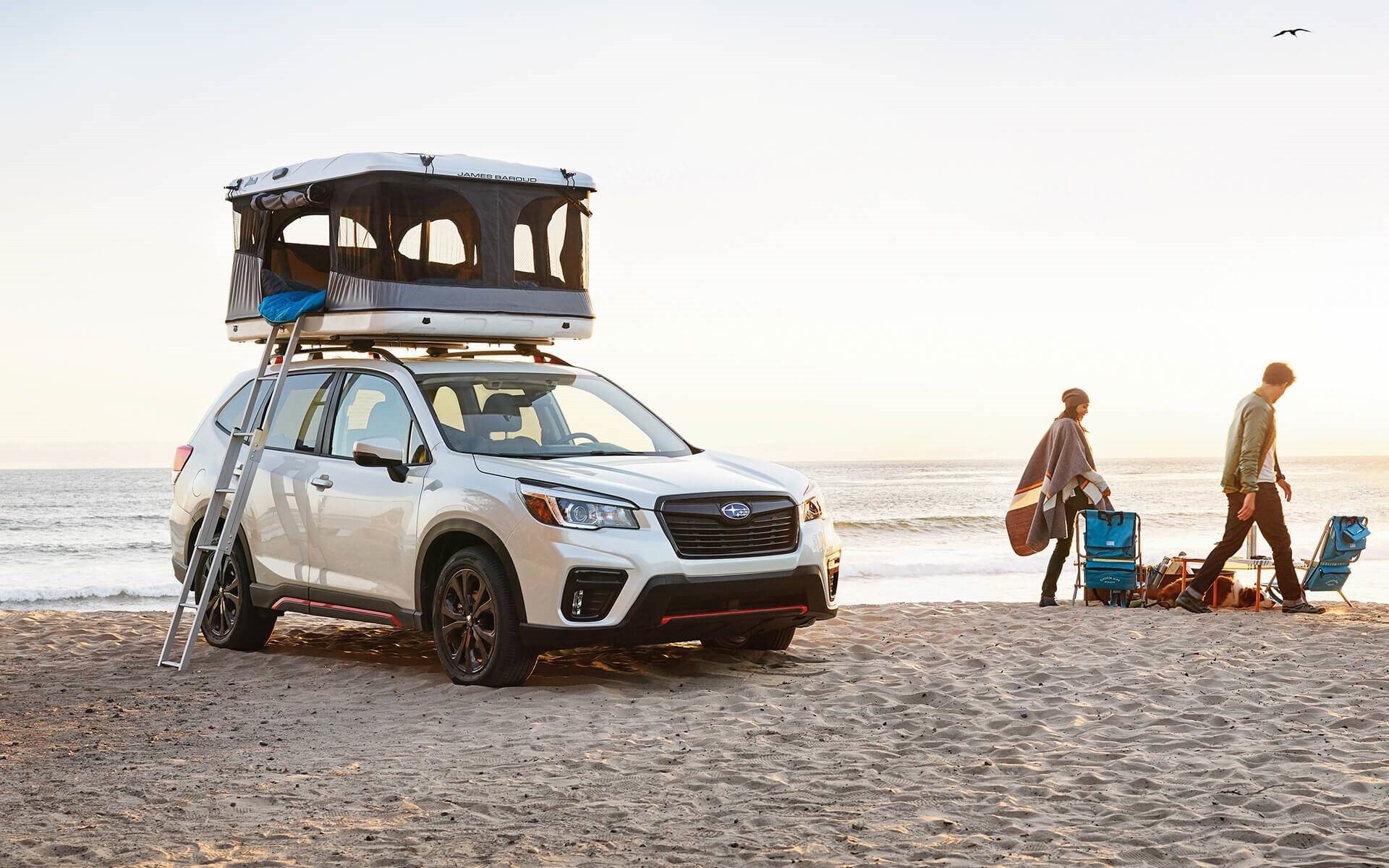 Is your family at the point of needing a larger vehicle but you're not ready to make the leap to a minivan just yet? There's a category between sporty sedans and minivans, and the Subaru Forester sits happily in that category. Meet the crossover.
The Subaru Forester was introduced in the 90s when it competed with other rugged SUVs, geared toward those who wanted vehicles that could hand rough terrain and harsh weather conditions. Subarus are known for being the perfect option in those scenarios, but they're also a leader in vehicles that are made for families.
The updated Forester has been designed to have plenty of room for keeping passengers comfortable in the back while parents can enjoy their front seats. Depending on the model you choose, you'll also get a power liftgate, rearview camera, and power seating. You'll enjoy plenty of cargo space for all the things you'll be driving from one location to the next. Raised roof rails offer the possibility of even more storage when it's needed.
Eye Sight Driver Assist Technology and Symmetrical All Wheel Drive make the Forester a pleasure to drive. LED Steering Response Headlights mean that driving at night is just as safe as hitting the road during the daytime.
You can rest easy knowing that your family is safe within the car, thanks to safety features that help to prevent accidents and protect passengers in the event of an accident. New technology is even working to help drivers eliminate distractions, a leading cause of car accidents. If you do find yourself in distress, the Subaru Starlink safety and security service will put you in touch with emergency services so you'll be out of danger in no time. 
Be sure to come to our dealership in Bloomington and browse our full selection of Subarus for sale. Come in Monday through Friday from 9 am to 8 pm and Saturday from 9 am to 7 pm, or give us a call at 888-672-0958 with any questions you might have.
Hours
Monday

9:00am - 8:00pm

Tuesday

9:00am - 8:00pm

Wednesday

9:00am - 8:00pm

Thursday

9:00am - 8:00pm

Friday

9:00am - 7:00pm

Saturday

9:00am - 6:00pm

Sunday

Closed