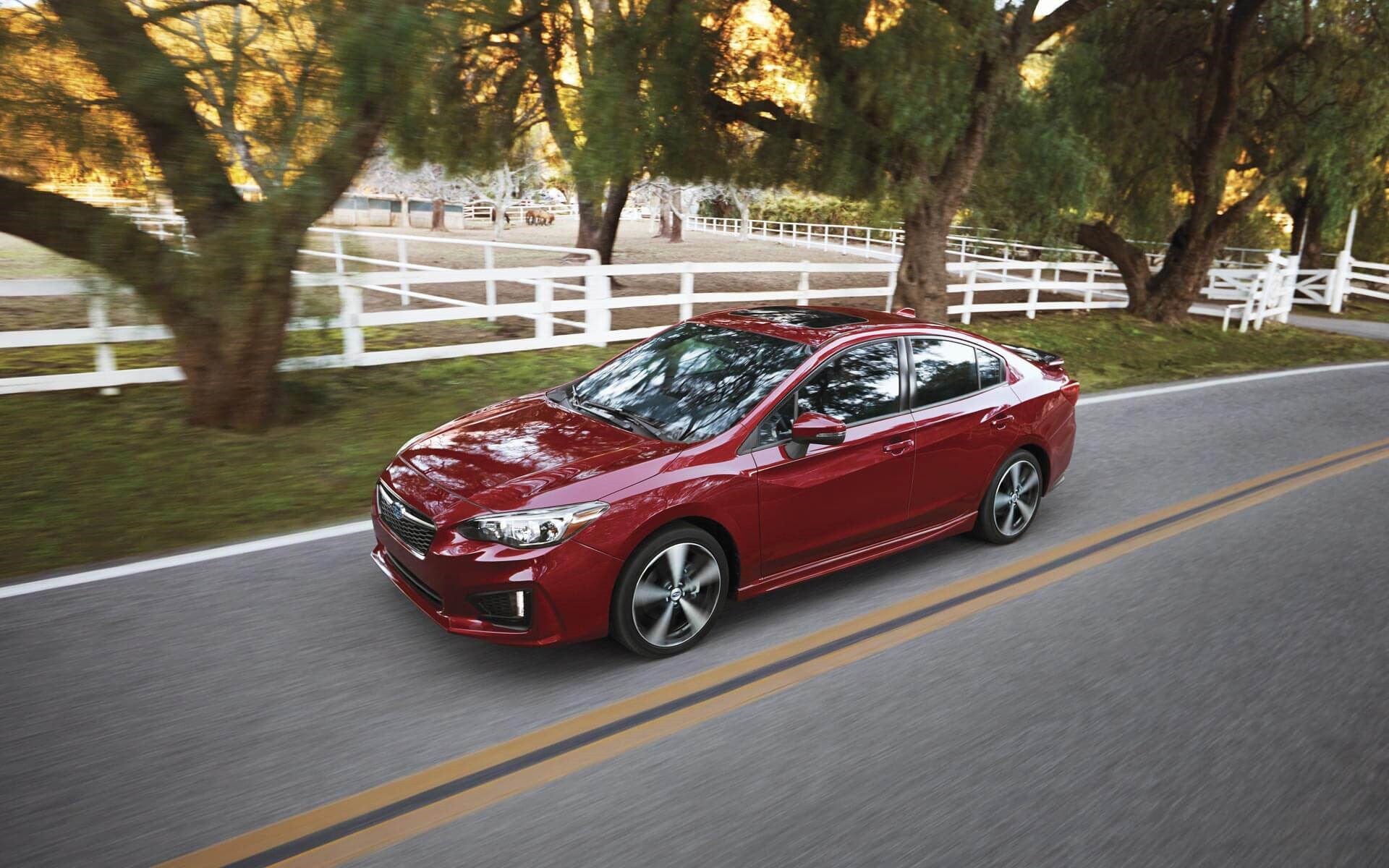 If you're looking for a small car that offers the power and control of a full-size sedan, the Subaru Impreza is well worth taking a second look. This is a car unlike any other. You've seen small cars for every other maker, but none that quite live up to the performance of the Impreza.
Recently, the Impreza got a head to toe makeover. A more streamlined design is sure to make this compact car even more popular among consumers. The exterior was also given more traction and all-wheel drive, making it an ideal candidate for those in areas with rough winters who are still looking for a small car that can easily zip through city streets.
The interior got an upgrade as well. Now outfitted with the Subaru standard Apple CarPlay and Android Auto, the Impreza allows for the driver and passengers to connect to the vehicle to use their phones with Bluetooth, control the settings in the car, and play music throughout the cabin. The tech in the car can be controlled by a small touchscreen that makes it easy to scroll through menus and find the settings you're looking for.
The interior also now has plenty of room, so passengers can stretch without feeling cramped in the small car. A hatchback design makes loading items into the back of the car a breeze and this 5-door car even more versatile.
Finally, safety features in the Impreza have been improved to ensure that everyone in the car is safe and secure. Emergency braking and Lane Keep Assist are just a couple of the smart safety features that are becoming the standard for all Subarus. The company has always designed with safety in mind and now all drivers can experience the difference. 
Be sure to come to our dealership in Bloomington and browse our full selection of Subarus for sale. Come in Monday through Friday from 9 am to 8 pm and Saturday from 9 am to 7 pm, or give us a call at 888-672-0958 with any questions you might have.
Impreza Blog
Hours
Monday

9:00am - 8:00pm

Tuesday

9:00am - 8:00pm

Wednesday

9:00am - 8:00pm

Thursday

9:00am - 8:00pm

Friday

9:00am - 7:00pm

Saturday

9:00am - 6:00pm

Sunday

Closed