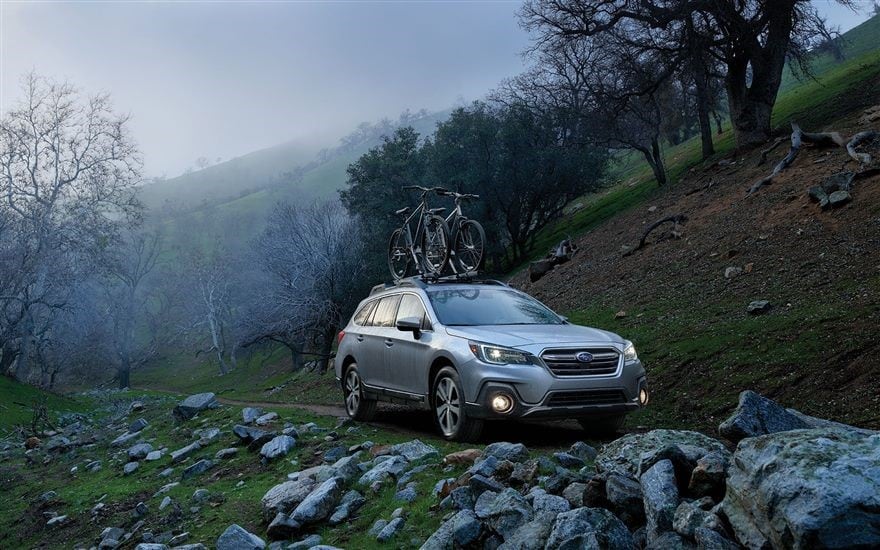 For years, the Subaru Outback has been the standard when it comes to SUVs that are made to go on rough terrain off road. The crowd pleasing vehicle is still a staple in the lineup from Subaru, but the makers are adding upgrades, some subtle and some not, to continually make the Outback even more versatile for drivers.
The midsize vehicle seems to hit the "just right" category for many drivers. The vehicle is large enough to carry camping supplies, luggage, or equipment, along with offering plenty of room for passengers to get comfortable during long drives. However, the SUV is also small enough to fit into the crowd while on the road and offer a comfortable driving experience.
While Subaru has made tweaks to the Outback design over time, the basics have remained the same, much to the delight of those who are devoted to this rugged and sporty SUV. The vehicle is still designed to keep balance on any terrain. You'll notice the stability, along with maximum traction, perfect for getting off the road to make it remote campsites and hiking locations.
The front and rear bumpers have been upgraded to make the vehicle more resilient. While this offers a level of protection, the new features won't be an eyesore when your SUV is on the road.
The Outback now includes the standard Subaru electronic safety features and all of the technology that you'll find in other cars and SUVs in the collection. The center console has also been upgraded, making room for the gadgets that make it possible to use Apple CarPlay and Android Auto while traveling.
For any current Subaru owners, it should come as a surprise that 98% of the company's vehicles sold in the last 10 years are still on the road today. You can't beat this quality.
Be sure to come to our dealership in Bloomington and browse our full selection of Subarus for sale. Come in Monday through Friday from 9 am to 8 pm and Saturday from 9 am to 7 pm, or give us a call at 888-672-0958 with any questions you might have.
Subaru Outback Blog
Hours
Monday

9:00am - 8:00pm

Tuesday

9:00am - 8:00pm

Wednesday

9:00am - 8:00pm

Thursday

9:00am - 8:00pm

Friday

9:00am - 7:00pm

Saturday

9:00am - 6:00pm

Sunday

Closed