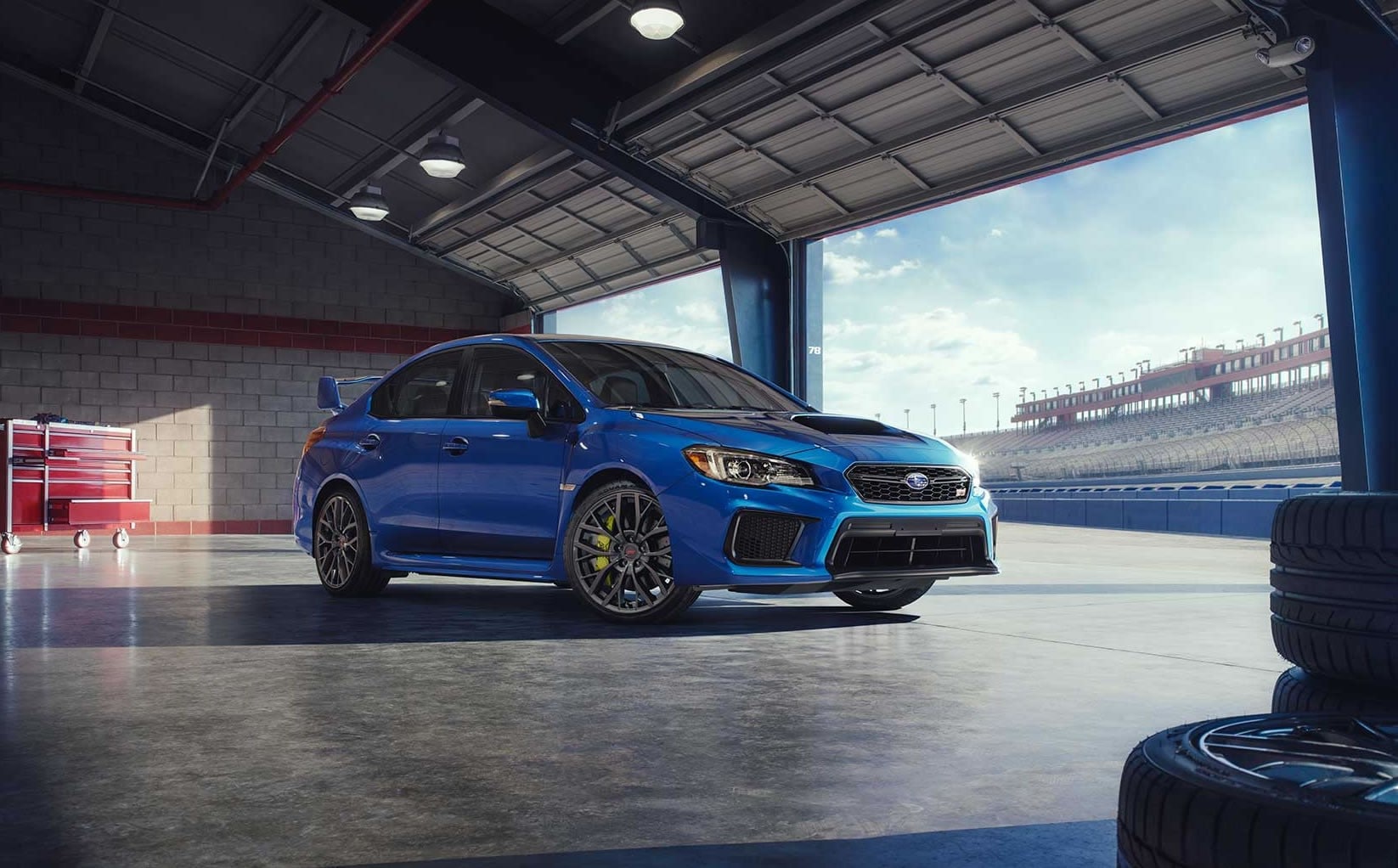 The WRX is arguably the most stylish of Subaru's latest new vehicles. With a sleek design and updated looks in both the interior and exterior, the WRX is nearly unrecognizable as part of Subaru's collection of sporty and rugged vehicles. Don't let its sleek look fool you. The WRX still has the power to be a force on the road.
The exterior of this sporty sedan has certainly been upgraded over time. You'll see the sleek curved lines and aerodynamic shape. The design of the WRX rivals much more expensive options from other brands, without sacrificing the power, durability, and dependability that Subaru is known for.
When choosing your specific vehicle, you'll have the option of several trim levels. Choose your design based on the look you want to display while on the road.
Driving the WRX is an experience of pure driving excitement. The turbocharged engine offers the power you'll want to go faster and maneuver easier. The all-wheel drive system keeps you in control of the vehicle at all times. You'll quickly notice the easy handling the precision when going around turns.
This all-wheel drive system makes the WRX ideal for driving in all weather conditions. Optimum response times and intuitive braking will help to keep you safe on the road, even during harsh winter ice storms.
The interior of the WRX has gotten a major style upgrade as well. All WRX models are now equipped with Apple CarPlay and Android Auto integration so you can use your phone for getting directions, listening to music, and making calls without sacrificing safety.
The WRX has been called the vehicle with the best value in its category. With the top to bottom upgrades both inside and out, it's not difficult to see why so many customers are switching to the Subaru. 
Be sure to come to our dealership in Bloomington and browse our full selection of Subarus for sale. Come in Monday through Friday from 9 am to 8 pm and Saturday from 9 am to 7 pm, or give us a call at 888-672-0958 with any questions you might have.
WRX Blog
Hours
Monday

9:00am - 8:00pm

Tuesday

9:00am - 8:00pm

Wednesday

9:00am - 8:00pm

Thursday

9:00am - 8:00pm

Friday

9:00am - 7:00pm

Saturday

9:00am - 6:00pm

Sunday

Closed